Love, love, love My wedding dresss!!!!!! I can't thank you Manal and her team enough for working so hard on making sure my wedding day is a day come true. The communication was spectacular, Manal always responded same day and gave plenty advice to a nervous and anxious bride to be. The pearls and bling on my dress was placed beautifully and exceeded my expectations. Their work is very detailed and precise and being the picky person I am they have blown my mind. My dress return date was on time as she estimated in the beginning.Ladies you can't go wrong with choosing Bride&Tailor with the most precious piece for your big day. I am now 39 days away from my wedding and I can't wait to show my husband!!!!!!
If I could leave 10 stars I would. Manal captured the vision I had perfectly. She was also very patient with my changes and very professional. I will purchasing this dress for my wedding. I am not sharing the drawing right now due to it being a secret to family and friends. I am so excited to work with her.

When I started my search for a wedding dress, I never even considered getting one custom made, because I thought it would be way out of my budget. But when it became apparent that what I wanted didn't exist in the market for a price I was able to pay, I looked into Brides and Tailor. I cannot believe this isn't where I STARTED. Not only did Manal's sketch *perfectly* capture what I was envisioning, the whole process was so easy, and communication was never an issue. In less than a week I had a sketch that was EXACTLY what I wanted in a dress, IN my budget, and I cannot wait to see it come to life!

Thank you Manal for my wonderful wedding dress ! At first I was scared a bit because it was my first time to order a dress online and not actually seeing it, but really it was worth it because the dress was exactly as i imagined it to be😍😍 All my family and friends was inlove with the dress, Thank you for making me feel like a princess and wear a dress that completed my beauty 👰. Brides & Tailor should be the first choice for every bride who loves perfection and quality in a very reasonable price 👌
Manal created my custom blue princess gown for me and it was even more amazing than I could have ever imagined. I was searching for nearly a year to find someone who could make me my dream dress and after seeing her work and talking to her, I knew she was the one to do it! She was super easy to work with, communicated throughout the process and was very affordable for a custom dress! I was looking for a blue Cinderella type dress and she nailed it!

-First, Her customer service is beyond great, from her prompt reply to her welcoming spirit
-Second, the material used on my dress (lace, tulle, and satin) were super high quality with the right kind of sparkle to lighten the day :) Just as I envisioned it.
-Third, my dress was confectioned and shipped on time. I got my dress within 2-3 days post-shipment.

Manal, I would like to thank you for your professionalism, care, patience and hard work. I am sure all your brides will agree that you are truly a blessing.
May GOD bless you abundantly!!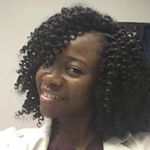 I cannot say enough about the quality and beauty of the wedding dress made for my future daughter in law by Brides and Tailor! That is enough to earn this store a top rating, but it doesn't even scratch the surface of the way Manal, the owner, goes above and beyond to create the perfect experience for the bride! She is currently sticking her neck out for us as the dress needs to be tailored after a 50 lb weight loss by the bride! Amazing customer service!!